Start with your sturdy box & file set
This sturdy box and file will compact a lifetime of work in one condensed system.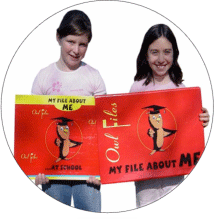 Select the categories for the years you wish to represent
Nursery School (ages 2 to 4), Junior School (ages 5 to 12), Senior School (ages 13 to 18)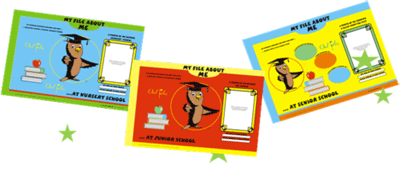 Make storing quick & easy with no fuss!
On the left hand side. Fill out and record all vital information like year, school, classmates, teachers, subjects, best friend, achievments, school tours, subjects etc
On the right hand side. Paste large professional photos on the black coated photo display surface.
Behind each photo display area store up to 50 and 100 certificates, achievements, A3 artwork, reports etc in the large storage envelopes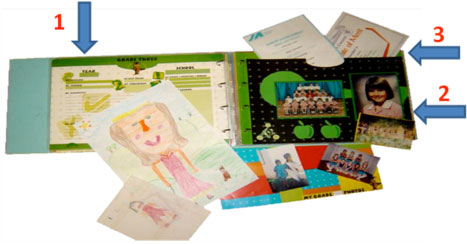 Watch how your child matures from year to year.
On the front of each envelope show off professional school photos (portrait & class photos).
Look through achievements in chronological order.
In the large storage envelope store A3 artwork, certificates, projects, reports etc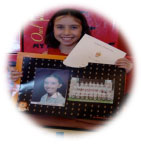 Make capturing moments memorable
Simply flick open the file mechanism and in between each double page then add a variety of plastic sleeves.
A3 Division Plastic Sleeve

Displays A3 artwork & projects
↓ ↓

A3 Division Plastic Sleeve

Showcase certificates, photos, cards etc ↓ ↓

A4 Division Plastic Sleeve

Holds up to four A4 documents
↓ ↓

A5 Division Plastic Sleeve

Holds up to eight A5 documents
↓ ↓

Jumbo Division Plastic Sleeve

Holds up to sixteen jumbo photos
↓ ↓

A4/A5 Combo Plastic Sleeve

Holds both A4 & A5 documents
↓ ↓
Preserve all info pages and storage envelopes
Slide a plastic page protector over each page to safeguard photos and pages alike.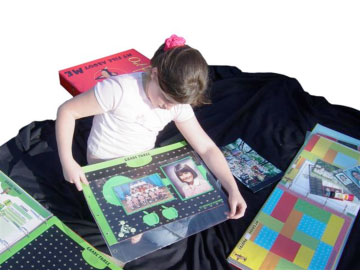 Fuse the digital world with the physical world
Save digital photos, digital videos, badges, medals and other important odds and ends. In transparent plastic, self-adhesive CD/DVD/Utility pockets


Highlight each page with relevant stickers for each year
Further make each colourful year stand out even more clearly with these hard wearing stickers. Can be custom made for different school curriculums. Available in Nursery, Junior and Senior School Categories.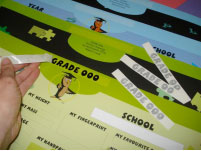 Padded and lined carrier bag with internal pockets
Protect the box, file and valuable contents from any bumps and bruises.
The overall presentation is truly beautiful.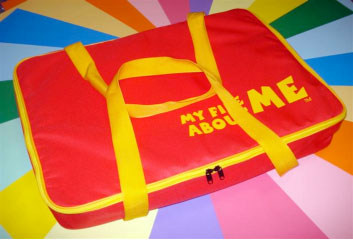 Delightfully fun, colourful and interactive
Cherish moments in this versatile and effective storage system that:
Will make you proud as your child captures treasured moments.
Displays ALL memories, moments & valuables in ONE safe place for LIFE!
Ensures absolute lifelong preservation with its thick, strong, durable and reinforced features.
Records and displays ALL information from pre-birth to adulthood in ONE effective system.
Saves you space as it flattens, compresses and condenses EVERYTHING into a smaller space.
Is quick and easy for every child to interact with and be immensley proud of.